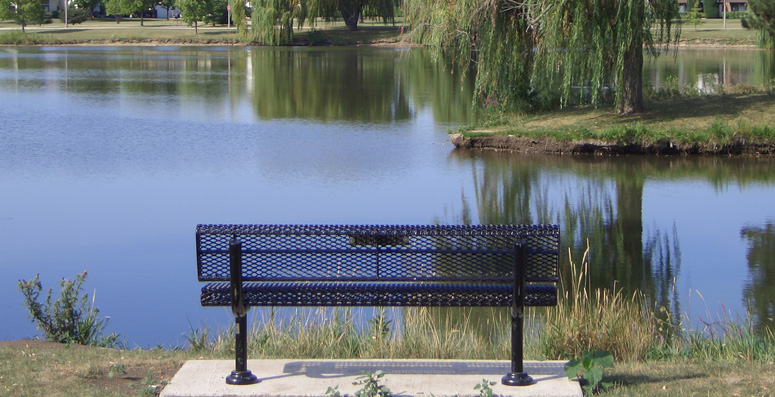 Honor a special person or commemorate a birthday or anniversary
by donating a tree or park bench in one of our parks!
Tree Donation
Trees are sold at cost, prices range from $250 – $450 depending on the type of species selected and size of the tree. Tree donations are accepted year round, but are only planted from spring to fall (weather permitting). Due to our repeating hot dry spells from late June to September, evergreen trees will only be planted in the fall. After planting, all trees will have a 25 gallon water bag placed around the base of the trunk and regularly watered for the first two years or until established. Should your donated tree become damaged or die it will be replaced at no cost to you. Peripheral plantings, landscape enhancements or markers are not permitted.
Tree & Evergreen Varieties
Flowering Trees
Fruit Trees
Shade Trees
Evergreens
Saucer Magnolia (pink)
Star Magnolia (white)
Butterflies Magnolia (yellow)
Sweetbay Magnolia (cream)
Eastern Redbud (light purple)
White Redbud (white)
Rising Sun Redbud (light purple)
Appalachian Red Redbud (fuchsia)
Forest Pansy Redbud (light purple)
Weeping Cherry (light pink)
Flowering Cherry (light pink)
Flowering Crab (many colors )
Apple
Cherry
Paw Paw
Pear
Peach
Persimmon
Royal Frost Birch
Japanese Whitespire Birch
Morton Elm
Morton Glossy Elm
Morton Stalwart Elm
Morton Circle London
Morton Euclid London
Bur Oak
Chinkapin Oak
English Oak
Post Oak
Red Oak
Shingle Oak
Swamp White Oak
White Oak
American Yellowwood
Amur Cork
Catalpa
Hackberry
Hardy Rubber
Katsura
Kentucky Coffee
Sterling Silver Linden
Sweetgum
Sycamore
Tulip
Giant Green Arborvitae
Weeping Alaskan Cedar
Douglas Fir
White Fir
Limber Pine
Vanderwolf Pine
Eastern White Pine
Japanese Blue White Pine
Bench Donations
For those who like to walk in the parks, a bench donation might seem especially appropriate. The District has selected a black park bench that will complement any of our parks. Benches may be purchased at cost for $750 and personalized with a bronze plaque for an additional cost. Additional bench opportunities will be available in 2018 at Century Park South.
At this time, we can no longer accept bench donation at Lake Charles.
Donate today!
To get started, click on the Tree & Bench Donation Form. For more information, contact Rick Krocza at rickk@vhparkdistrict.org or 847-996-6831.