Lakeview Fitness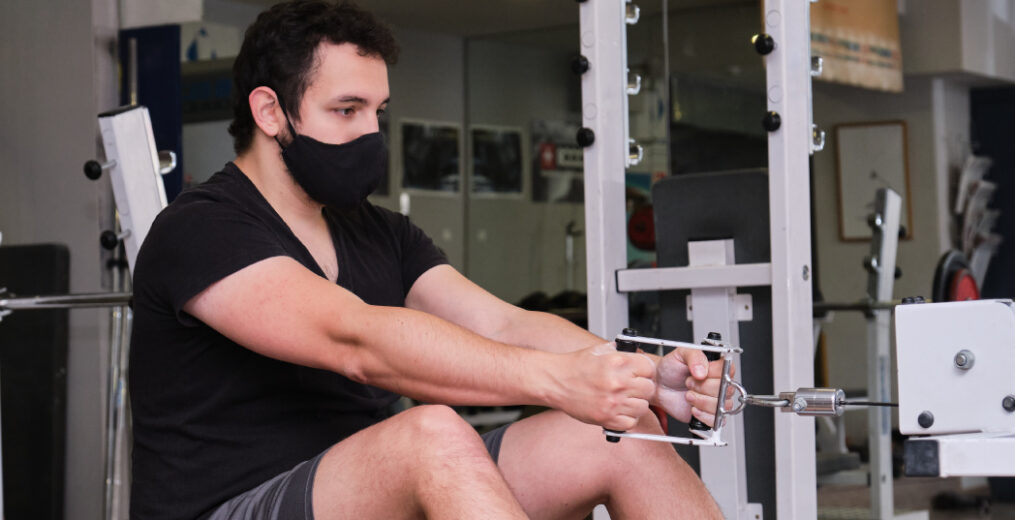 Welcome to our community! At Lakeview Fitness we offer you a great value, friendly gym staff, and a community environment to help you achieve your goals.
Lakeview Fitness Operations
Lakeview Fitness welcomed the community back in July! Members continue to enjoy group exercise classes held indoors, outdoors, and virtually. The cardio and weight rooms are open as well as the indoor pool for lap swim. New measures outlined below have been implemented for the enjoyment and safety of staff and members.
Lakeview Fitness App
To control maximum capacities in classes and in the pool, members must schedule visits through the Lakeview Fitness app. Reservations are required for lap swim: one person per lane for a 30 minute reservation. Group exercise participants are strongly encouraged to reserve a spot in the app. Class minimums are enforced at 4 people per class, and class maximums are determined by space and equipment availability. For the most up-to-date information and the ability to reserve a class spot, download the Lakeview Fitness app for free via the Apple Store or the Google Play Store.
Working Out Safe
At Lakeview Fitness, we are committed to the safety of our members and staff. We studied the guidelines to meet or exceed the safety measures in an attempt to make all who enter our facility feel safe. Below is a list of changes implemented in accordance with Phase 4 guidelines:
Facility capacity limit of no more than 50% occupancy.
EPA approved disinfectant sprays and hand sanitizers that are approved by the CDC as being effective against COVID-19 are used in the facility.
Additional sanitation and disinfectant stations are placed throughout the facility.
Fitness equipment is repositioned to allow for appropriate spacing (3 feet with a barrier, 6 feet with no barrier). Select machines were decommissioned.
AirPHx units are in the cardio/weight room and group exercise studio. These units eliminate viruses, bacteria, odor, and other harmful organisms in the air and on surfaces. Read More.
A Clorox Total 360 Fogger is used weekly on all equipment and surfaces which disinfects hard to clean areas.
Barriers are installed between fitness equipment and also at the customer service desk.
Water fountains are for water bottle refilling only. Please bring your own water bottle.
Staff and members are required to wear face masks in the facility.
Improved sanitation measures including frequent hand washing and sanitation of high touch points throughout the facility are implemented.
Available lockers in the locker rooms are spaced and marked for proper distancing.
Fitness attendants have a constant presence in the facility enforcing equipment cleaning measures with members.
Step-N-Pulls are installed on bathroom and locker room doors eliminating touch point of door handles.
Why Choose Lakeview Fitness?
Your Community Gym
Over 25,000 square feet of fitness amenities including an indoor lap pool. Lakeview Fitness features ellipticals, treadmills, bikes, cardio equipment, strength machines, free weights, a fitness rig, an expanded stretch area, a spa area, and the most knowledgeable personal trainers and fitness instructors to meet your every need.
No Enrollment Fees
No joining or maintenance fees here! Lakeview Fitness offers affordable memberships options, convenient monthly plans, and a free Kickstart session with one of our trainers to help you familiarize yourself with the equipment and offer advice on planning your workouts.
Give us a try! Click our free trial link above to sign up for a free session. You can also call us at (847) 996-6330 to schedule your Free Trial. Come see for yourself why Lakeview Fitness is your community gym!
Membership Rates
Resident
Annual
Contract
Non-Res
Annual
Contract
Resident
Monthly
Membership
Non-Res
Monthly
Membership
Adult (14-61)
$499
$565
$46
$52
Additional Adult
$279
$345
$26
$32
Additional Youth
$66
$110
$6
$10
Senior (62+)
$389
$455
$36
$42
Senior Couple
$499
$565
$46
$52
*Call Lakeview Fitness for Corporate Rates