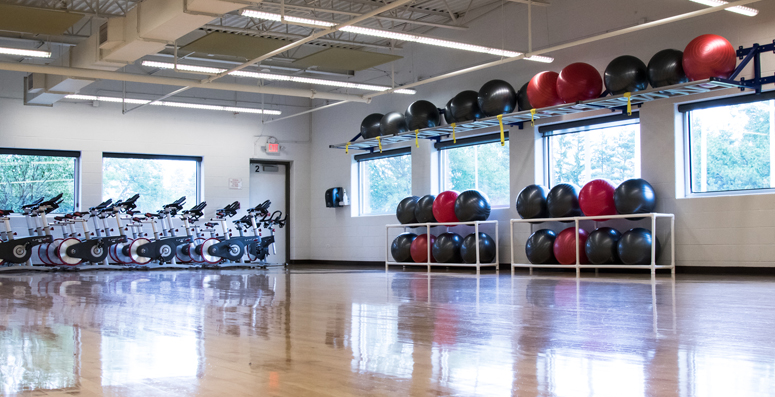 We offer a variety of memberships to fit your fitness goals. From daily to monthly, we have what you need to achieve a healthy lifestyle.
Free Orientations for Members
Members of Lakeview Fitness have exclusive access to a free, one-time, 30 minute fitness orientation. We offer two kinds of orientations:
Adult Fitness Orientation
Learn how to use each piece of equipment safely and properly. An overview on how to adjust settings and each piece of equipment's function is also covered. To schedule a 30-minute orientation, visit the front desk at Lakeview Fitness to register. Orientations will not cover the development of a work out program. See our personal training page for more information about how we can help you create a work out that's right for you.
Youth Fitness Orientation
In order to ensure a safe and productive exercise environment for all our guests, we require 12 & 13 years old members to complete a youth orientation course for a nominal fee. Youth, 12 & 13 years, must be accompanied by an adult in the fitness center. Guests, 14 & 15 years, are required to attend a 30-minuted orientation session before using the fitness equipment for the first time. Orientations are scheduled in advanced through the front desk and are free of charge.
Monthly and Annual Memberships
Fees are listed as Resident/Non-Resident

Age
Annual Contract (Payment in Full)
30-Day Membership (Monthly EFT)
Adult (14-61)
$473 / $539
$43 / $49
Add'l Individual (12+)
$253 / $319
$23 / $29
Add'l Youth (4-11)
$55 / $99
$5 / $9
Senior (62+)
$363 / $429
$33 / $39
Senior Couple
$473 / $539
$43 / $49
Corporate Rates: For more information, contact Marissa Moravec, Membership Services, at 847-996-3492
Individual Military Rate: 10% discount off resident annual membership and monthly membership.
FitRewards: Visit lakeviewfitrewards.com or speak with a staff member directly for more information/enroll.
Additional Information
Age Requirements for Lakeview
Youth under 11 years old must be accompanied by an adult in the facility or be in the babysitting room.
Must be 12 years old to participate in group exercise classes and use cardio or free weight equipment.
Students 18-25 years must be enrolled in college on a full-time basis and provide proof of enrollment for each semester.
Adults 19-61 years must show proof of residing at the same address to purchase additional adult passes.
Seniors 62+ years, Senior Couples pass is defined as two adults residing at the same address – one person must be 62+ years.
All patrons under 18 years old must have a waiver signed by a parent or legal guardian prior to using the facility.
EFT or Electronic Funds Transfer for membership fees are paid via automatic debit from a credit/debit card. Drafts occur on the first of the month. Continues EFT drafts will occur until a written cancellation request is received.
Daily Drop-in Fee
Fees are listed as Resident/Non-Resident
Age
Lakeview
Sullivan
Adult (19-61)
$9 / $11
$5 / $7
Senior (62+)
$7 / $9
$3 / $5
Youth (4-11)
$5 / $7
$4 / $6
Children (0-3)
Free
Free
Punch Passes
Fees are listed as Resident/Non-Resident
All passes expire 1 year from purchase date.
Age
10-Punch Sullivan
10-Punch Lakeview
20-Punch Sullivan
Adult (19-61)
$45 / $65
$75 / $95
$79 / $119
Senior (62+)
$25 / $45
$55 / $75
$39 / $79
Additional Information
Daily fees, punch cards, and annual memberships are to be paid in full by cash, check, or charge. Lakeview Fitness and Sullivan Center punch passes expire one year from the date of purchase. Punch passes are building specific and are only valid at each respective facility. Punch passes cannot be shared between people.
Refunds, cancellations, & Holds
Refunds are not available for daily passes.
Refunds are not available for memberships paid in full.
Membership holds are available for a minimum of 30 days and a maximum of 90 days, one time annually. A $15 processing fee applies.