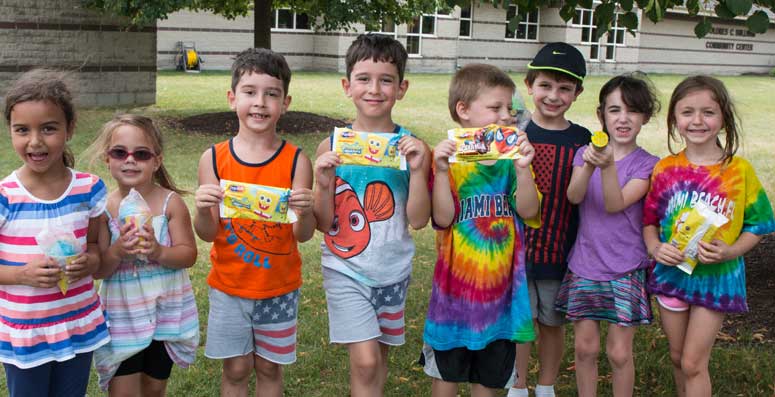 Day Camps
The Vernon Hills Park District summer day camps feature adventure packed days including field trips, water park visits, swimming, sports, crafts and more! All camps fill on a first-come, first-served basis and early registration is encouraged. Each camp is supervised by qualified camp directors and counselors who are first aid and CPR certified.
Information on Summer 2018 Day Camps will be available in the Spring/Summer 2018 Program Guide.
PARENT INFORMATION
Click here - parent letters, calendars, Camp Director cell#, camper data forms
Two-Week Options: Some day camps offer two week options. Please note, two week sessions do not include busing. Please check each camp individually to see if this the right option for your family.
Camp Swim Tests
To keep up with industry standards and safety procedures the Park District will have each camper perform a swim test. This assessment will be a basic swim test to ensure the swimming ability of each camper. Parents are encouraged to attend one of the swim test dates to get their child tested before the first day of camp. Campers who do not attend the swim test days will be tested on their first camp pool day.
Extended Day Camp
The District offers a safe place for your camper to stay before and after the normal camp day hours. Click here to learn more.
Mini Camps
Our Mini Camps offer flexibility to your summer. Most camps are 1-2 hours long, and are offered 3-5 days in one week. We offer a variety of interests for ages kindergarten through 8th grade.