Run. Rejoice. Re-Purpose.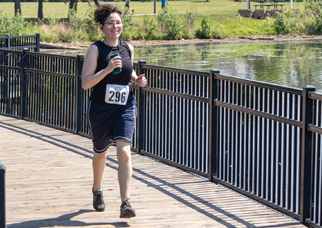 Join Lakeview Fitness in a virtual 5k this summer! You choose the day, time and place and we reward your efforts! Take a stroll around Big Bear Lake, run round-trip from Lakeview Fitness to Kelli Garvanian Park, or choose your own route. Once you've completed your race, we will award you with a medal from one of our many past races and events. That's right, we are recycling and reusing medals from past races! Help us clear space for upcoming events and help the environment in the process.
Run/walk solo or as a family! Register yourself and invite your family (kids 6+) to run/walk with you. Everyone who participates gets a medal! Registrants will receive an email with a Google Form to complete race date, time, and the names of participants.
Races may begin July 1 and must be completed and reported by July 31, 2021 to receive a medal.