Lakeview Fitness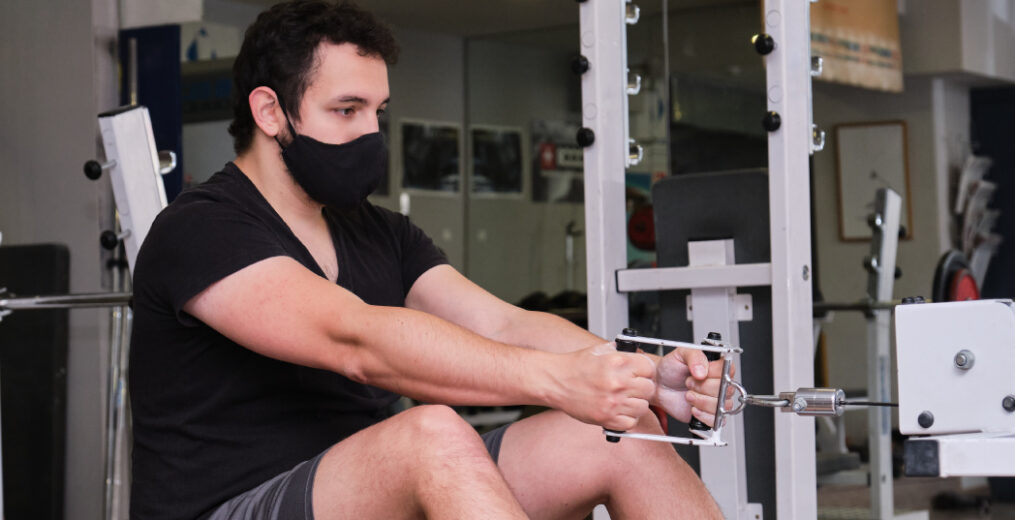 Lakeview Fitness of the Vernon Hills Park District is your community gym!
As your neighborhood fitness center, we offer outstanding value, friendly staff, professional trainers,
and compassionate instructors to help you achieve your goals to maintain a healthy lifestyle.
We offer a wide range of workout options including an indoor lap and exercise pool, over 40 group exercise classes per week, a variety of cardio and weight training machines, free weight area, and locker rooms with showers. Our spa area includes a sauna, steam room, and whirlpool. We also offer customized personal training to meet your individual needs.
COVID Protocols
Lakeview Fitness will continue to follow health and safety practices as well as CDC guidelines. Current measures outlined below have been implemented for the enjoyment and safety of staff and members.
Visitors over the age of 2 years are required to wear a mask covering mouth and nose at all times when not actively eating or drinking, regardless of vaccination status.
Guests are requested to sanitize equipment before and after use.
AirPHX units are located in the cardio/weight room and group exercise studio. These units eliminate viruses, bacteria, odor, and other harmful organisms in the air and on surfaces.
Fitness attendants perform facility inspections daily enforcing proper equipment cleaning measures.
Group exercise class and lap lane reservations are made via the Lakeview Fitness app.
Why Choose Lakeview Fitness?
Your Community Gym
Over 25,000 square feet of fitness amenities including an indoor lap pool. Lakeview Fitness features ellipticals, treadmills, bikes, cardio equipment, strength machines, free weights, a fitness rig, an expanded stretch area, a spa area, and the most knowledgeable personal trainers and fitness instructors to meet your every need.
No Enrollment Fees
No joining or maintenance fees here! Lakeview Fitness offers affordable memberships options, convenient monthly plans, and a free Kickstart session with one of our trainers to help you familiarize yourself with the equipment and offer advice on planning your workouts.
Give us a try! Click our free trial link above to sign up for a free session. You can also call us at (847) 996-6330 to schedule your Free Trial. Come see for yourself why Lakeview Fitness is your community gym!
*Lakeview Fitness App
For the most up-to-date information, the ability to reserve a spot for a group exercise class, lap swim, and water walking, members must schedule visits through the Lakeview Fitness app available for free via the Apple Store or the Google Play Store.
-Lap Swim/Water Walking reservations: 2 people per lane for a 30 minute reservation.
-Group Exercise class: class minimums are enforced at 4 people per class, Class maximums are determined by space and equipment availability.
Membership Rates
Resident
Annual Contract

Non-Resident
Annual Contract
Resident Monthly
Membership
Non-Res Monthly
Membership
30-Day Pass*
R/NR
Adult (14-61)
$499
$565
$46
$52
$85/105
Additional Adult
$279
$345
$26
$32
Senior (62+)
$389
$455
$36
$42
$65/85
Senior Couple
$499
$565
$46
$52
*30-Day Pass expires 30 days after date of purchase and does not auto-renew.
-Corporate Rates: For information, contact Patty Monatelli, Customer Service Supervisor, at 847-996-3492.
-Individual Military Rate: 10% discount off resident annual membership and monthly membership.