Ice Skating & Hockey Classes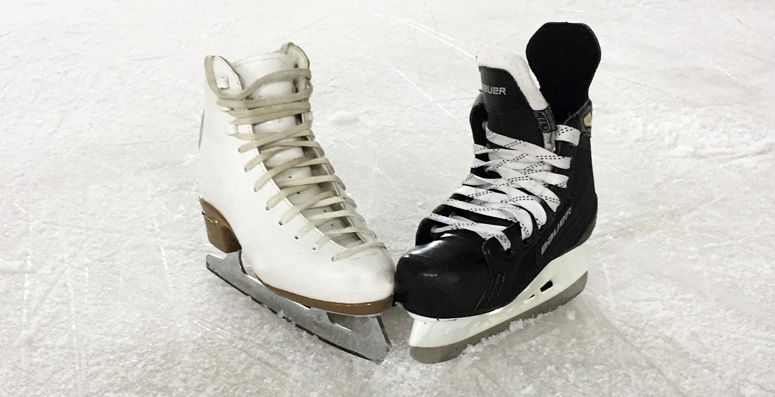 Ice skating/hockey classes are held at the Glacier Skating Academy, 670 N. Lakeview Pkwy., Vernon Hills.
REGISTER for Ice Skating & Hockey Classes
Ice Skating Classes
THRIVING 3's (3-4 Years)
These classes are for one parent & one child. The class is geared toward the skater age 3 or 4 that has a bit more caution stepping onto the ice. This is a great way for the parent to learn as well; the parent will be on the ice learning at the same time as the child. Helmet required for the child.
TOT SKATING (3-6 Years)
These classes teach the very basic of skating skills by using fun and excitement along with instructional techniques. All skaters must wear gloves/mittens and a protective helmet. Skates included in fee.
BASIC 1 (6+ Years)
Basic skating skills will teach the skater the fundamentals of skating. The skater will learn skills such as forward stroking, forward swizzles, snowplow stops, backward skating, backward gliding and more. A helmet is required.
ADULT (16+ Years)
Basic fundamental skating skills will be taught in a relaxed, skate at your own pace atmosphere. Coaches will rotate instruction based on your skill level.
Hockey Classes
LITTLE DOGS HOCKEY (3-6 Years)
Learn to skate instruction for the future hockey player. Caged hockey helmet, elbow and knee protection, and gloves required. Students must attend the tot program until coaches recommend Little Dogs Hockey.
ROOKIES HOCKEY (7+ Years)
Must complete Basic 1 before enrolling in this class. Must have hockey skates, caged helmet, gloves, and a stick. (First grade and older. Some first graders may be recommended to Little Dogs Hockey.)