Upcoming Events
Jun 06
The "Caring for Children" Babysitting Program helps babysitters, 10-14 years old, learn to recognize and respond to emergency and non-emergency situations that could arise while taking care of younger children. We address topics such as child care, first aid, fire...
Continue Reading
Jun 08
Grill with Lt. Tony Rodkey, the Fireman Chef! We'll create an appetizer, a main dish, and a dessert. Tony will discuss grilling and safety techniques, and students (18+) will prepare veggies for grilling. Bring your appetite! REGISTER for BBQ and Grilling Hands On
Continue Reading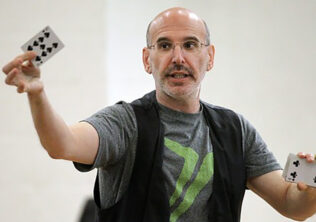 Jun 09
Amaze friends and family with mind-reading and tricks using playing cards, ropes and coins! Would-be wizards, 5-13 years, are guaranteed to have a great time learning these fascinating tricks. Although the tricks are really convincing, they are easy to learn and anyone can look...
Continue Reading