Upcoming Events
Sep 24
Let's light up the night! Join Park District staff on a 30 minute "glow" walk through Grosse Pointe Park. All ages are welcome in addition to your pets! We will begin our walk at 7:15 pm. Please arrive at 7 pm to choose your "glow"...
Continue Reading
Sep 27
Challenge your brain to a night of family trivia! Enjoy pizza and snacks with friends and family while answering questions for all ages. There will be prizes for the top 3 teams and door prizes throughout the evening. For teams with less than 5 people, each participant must...
Continue Reading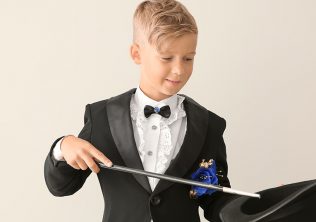 Oct 09
Kids, ages 5-12 years, will amaze friends & family with mind-reading and tricks using playing cards, ropes & coins! Would-be wizards are guaranteed to have a great time learning these fascinating tricks. Although the tricks are really convincing, they are easy to learn...
Continue Reading