Upcoming Events
Oct 19
We've taken a traditional touch-a-truck event and added a hint of Halloween! Show off your Halloween costume while walking through the aisles of trucks. Bring your trick-or-treat bags to receive candy from the operators at each vehicle. Take some time to ride the hayride...
Continue Reading
Oct 25
Bring your ghosts and goblins to our annual spooktacular family event featuring indoor trick or treating, balloon art, black light dance party, and the annual costume contest. Refreshments will be available for purchase. This event will sell out, so be sure to buy your...
Continue Reading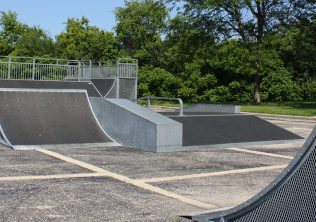 Nov 07
The community is invited to view designs of a new skate park and offer input directly to the vendor. We especially are interested in having our current skate park users attend this meeting. A new skate park will be constructed just southeast of the current park and will be ready...
Continue Reading