Pickleball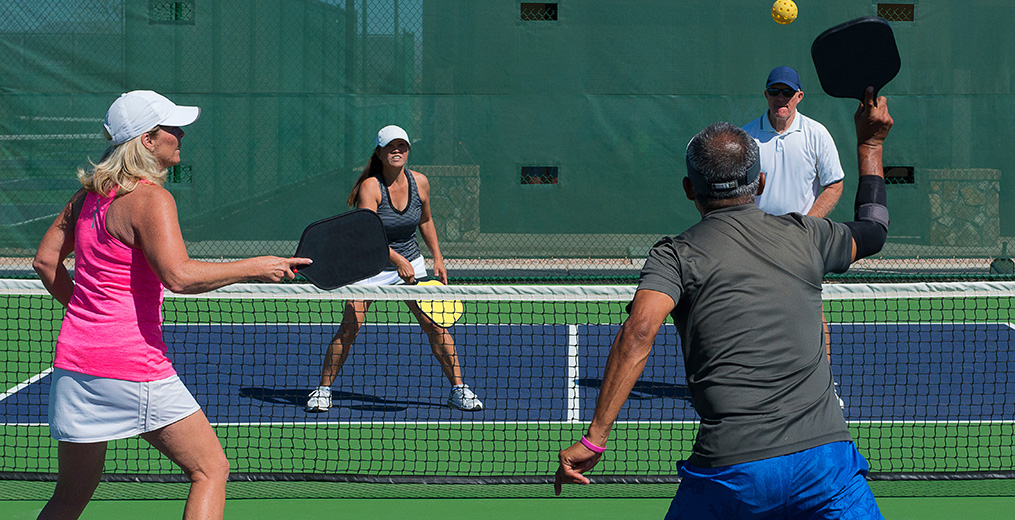 Pickleball 123 (18+ years)
For new players or those starting pickleball. Players will learn the fundamentals of the game: ground strokes, dinks, volleys and overheads, the serve and return, as well as general rules of play. Even if you've never picked up a racket, these clinics will get you started with a solid foundation.
Pickleball 456 (18+ years)
For Pickleball 123 graduates or those that have experience playing. Pickleball 456 is where you'll begin to refine your strokes and generate more power, dinks and touch.
Pickleball Match Play (18+ years)
Organized Match Play – No partner is needed. Players will rotate partners and have multiple matches during each session.